Home &raquo MTO Maps, Info & Admin &raquo Claim Search
Searching for Claims
Claims - Owners, Status and Maps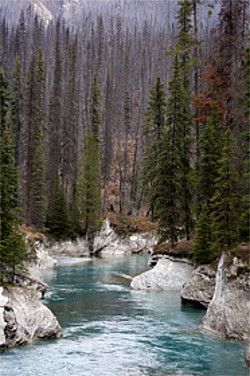 This page is about using the Title Search yellow-orange button on the MTO Start page. It is not about using MTO Maps.
Title Search
From the MTO Start Page click the yellow-orange Title Search button.

You can search using one or more of...
Claim Number ("Title Number") or Claim Name
Owner Name or Client Number (not FMC number)
Map Number like 093H003 or 093H (with the leading zero)
Forfeiture Date (the Good-To date)
For just placer claims (not hard rock), set "Title Type" to "Placer".

For just claims that exist (not expired), set "Title Status" to "Good Standing".

After you click "Next", you will see...
a page about a claim
a page with a list of claims, or
a page saying that no claims were found
Claim Status
For claims that no longer exist, "Status" tells you what happened to them. Most of them expired - they were not renewed and have a Status of "FORF" (Forfeiture).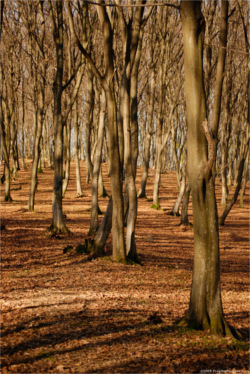 | | | |
| --- | --- | --- |
| Status | Which Means | Which Really Means |
| GOOD | Good Standing | Claim exists |
| ABAN | Abandonment | Owner gives up claim - maybe a legacy claim and he/she owns the cells |
| CANC | Cancellation | Claim canceled - see below |
| CONV | Conversion | Conversion of "staked" Legacy Claim to Cell-Based Claim |
| DEMI | (don't know) | Conversion of a Claim (or old-style Placer Lease) to a new Placer Lease |
| FORF | Forfeiture | Claim was not renewed - it expired |
| TRAN | Transition | "Transition for converting Placer Lease to legacy Placer Claim" - This probably shouldn't happen anymore |
Canceled Claims
The government rarely interferes with claims being acquired and forfeiting.

In particular, no matter whose fault it was, if a claim forfeits, it is gone. At 10:00 the next morning, someone may acquire a claim over the newly-opened cells.

Sometimes, mining companies accidentally let claims forfeit - sometimes very valuable claims. There are people that try to get a claim in this situation so that they can sell it to the company.

This can get out of hand... At 10:00 am, trying to be faster than the company, to get a claim that can be sold to the company for a huge amount of money because the company basically has no choice.... What if the company has to have the claim to keep their mine open? Maybe a big mine that is a huge investment and employs people?

If the amount of money asked for the claim is a few hundred dollars, it is a business service. On the other extreme, say, a million dollars for a one-cell claim... there would seem to be a lot of money involved for the amount of consent involved... it makes me think of the words "extortion" and "racket".

I have heard that, in extreme cases, the government - folks at Mineral Titles Branch presumably - has canceled claims bought for this purpose and, I assume, let the companies that owned the forfeited claims get a new ones.
On a Claim List Page
If you get a list of claims, you can click on a...
"Title Number" to see the page for the claim
"Owner Number" to see the page for an owner
"Map Number" for a list of the claims in that map area
Other useful fields are "Good-To Date", "Status" and "Area".
On a Claim Page - Information and Map Link
On a "Title Detail" page, you will can see...
information about the claim
the claim owners - click on one to get to the owner page
Events - mostly: when work was done or money paid to keep the claim, changes in ownership
The most useful information about the claim is:
"Good To" date - when it will expire if it isn't renewed by submitting work or paying cash
"Issue Date" - when the claim was created
"Area", which determines how much work has to be done or cash paid to keep the claim.
A Claim Map with a Click
To make an MTO map of the claim, click "View Tenure" near the top of the page, beside the "Title Number".

Clicking the tiny Magnifying Glass with a + beside it does the same thing.
On an Owner Page
On a "Client Detail" page, you will see information about the owner. Near the bottom of the page you will can click on a number beside...
"Owned Titles" - all claims the owner has owned
"Located Titles" - old "legacy" claims the owner staked in the field with wooden stakes..
Both lists can include claims that no longer exist, even if you set "Title Status" to "Good Standing" in your original search. See the Claim Status Table, above.

It seems that "Located Titles" only includes "legacy" claims that existed as of some date - possibly in 2005 when the MTO system was made public.

If you click on the "Located Titles" number, you may get the message: Sorry, there's no matched titles found. The owner staked claims, but they all expired before 2005, so they aren't in the MTO system.
---
Notices
Copyright 2011, 2012, 2013, 2014, 2015, 2016, 2017, 2018, 2019, 2020, 2021, 2022, 2023 by Brian Marshall &nbsp &nbsp bmarshal@agt.net

All images on this website are copyrighted by their owners and they may not be downloaded for other than personal use - republication, retransmission, reproduction or other use is prohibited.

Note: This page may contain images from FREEBigPictures.com.

INFORMATION PROVIDED BY THIS WEBSITE IS PROVIDED "AS IS", WITHOUT WARRANTY OF ANY KIND, EXPRESS OR IMPLIED, INCLUDING BUT NOT LIMITED TO THE WARRANTIES OF ACCURACY, MERCHANTABILITY, FITNESS FOR A PARTICULAR PURPOSE AND NON-INFRINGEMENT. USE AT YOUR OWN RISK.
---