Home &raquo About Placer Mining &raquo Risks
Risks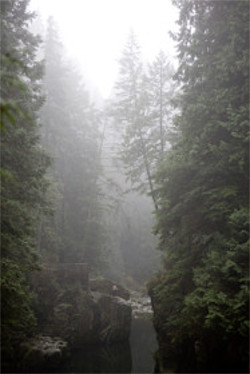 Placer mining (including prospecting and exploration) are risky.

Whether a person is into placer mining as a hobby or as a business, the most common risk is spending time and money and then not recovering enough gold to make it worth while.

A fundamental aspect is that most exploration and mining are done in areas that have been known to be gold-bearing for a long time - generally over a century. It can be difficult or impossible to establish how thoroughly any particular location has been explored and mined.

Another fundamental aspect affects buying existing claims. It is like buying a used car. The owner knows a lot more about the car than you do. The question is why the owner wants to sell. There is always a nice reason provided. But the owner may be trying to sell now before it is obvious to anyone that it is not a good deal.

The costs of placer exploration and mining vary considerably:
Prospecting and exploring prospects can cost little more than any other vacation.
Exploration to establish whether serious mining would be profitable can cost a thousand to hundreds of thousands of dollars. Hydraulic excavators and dozers are not cheap to rent or purchase. A medium scale wash plant (with pumps, settling ponds and handling of waste material) can be can range from the relatively simple at a modest cost to quite expensive with the use of trommels, screen plants, and/or jigs.
Placer mines that are profitable enough to provide a living for the owner are generally very expensive to purchase - usually from hundreds of thousands to millions of dollars.
Difficulties can be an advantage. Modern equipment and techniques can make it practical to mine a deposit that was inaccessible in the past. Modern excavators, pumps, generators, etc. have changed placer mining, opening up new opportunities. But there are always risks.
These risks include:
difficulty and time involved obtaining permits
problems with mud, water and disposing of water
equipment breakdown and other operating costs
liability for "trip and fall" accidents of miners, visitors and trespassers
problems adequately testing a claim that the miner is considering purchasing
difficulty identifying existing claims that are worth mining and negotiating the right to do so
difficulty finding partners and/or funding
cash-flow problems due to the lag between when money is spent and when recovered gold is turned into money
Exploration - spending money to find gold in paying quantities - can uncover great opportunities, but there is almost always a high risk that the exploration will fail to lead to a mine.
Developing a profitable mine on a well-explored property can involve less uncertainty, but it generally means that a substantial amount of money must be put at risk.
---
Notices
Copyright 2011, 2012, 2013, 2014, 2015, 2016, 2017, 2018, 2019, 2020, 2021, 2022, 2023 by Brian Marshall &nbsp &nbsp bmarshal@agt.net

All images on this website are copyrighted by their owners and they may not be downloaded for other than personal use - republication, retransmission, reproduction or other use is prohibited.

Note: This page may contain images from FREEBigPictures.com.

INFORMATION PROVIDED BY THIS WEBSITE IS PROVIDED "AS IS", WITHOUT WARRANTY OF ANY KIND, EXPRESS OR IMPLIED, INCLUDING BUT NOT LIMITED TO THE WARRANTIES OF ACCURACY, MERCHANTABILITY, FITNESS FOR A PARTICULAR PURPOSE AND NON-INFRINGEMENT. USE AT YOUR OWN RISK.
---