Home
Welcome to BC Placer
This website is about placer mining in BC - finding and mining gold that has been deposited by moving water. It is not about "hard rock" mining in solid rock.

Placer mining can be as simple as using a shovel and a gold pan in a creek.

On a placer claim, hand-mining a deposit of any size usually involves a sluice box or highbanker, and a water pump.

A machine-digging operation generally uses a backhoe or larger excavator and a more sophisticated "wash plant" for separating the gold from the pay dirt. See the Mining Equipment page for more information.

Of course, there are laws and regulations that govern all of this.
Learning - Getting Started
If you are just beginning to learn about placer mining and/or hand panning in BC, these are some good starting points - some may not apply to you. ...
Information But No Guarantee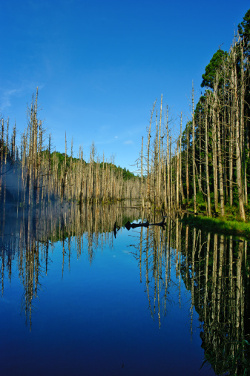 This website has been made available to help people. The owner does not claim to be an expert and all information is provided "as is" with no guarantee that it is correct or fit for any particular purpose.

Use the information from this website At Your Own Risk.
A Great Time For Placer Mining in BC
The Price of Gold
'nuf said.
Water Pumps and Deposits Above Creek Level
Low cost gasoline powered water pumps make it possible to mine deposits well above creek level - something that was very difficult to do in the gold rushes or in the 1930s. These deposits can be the best potential opportunities for the individual hand-miner.
Abandoned Channels
Modern water pumps make it a simple matter to mine an abandoned channel that is above and away from the current channel, which can be the best potential opportunity for machine-digging operations.
Hydraulic Excavators
Excavators of any size can be bought or leased. They can also be rented - with or without an operator. And of course BC has no shortage of guys with a backhoe.
The BC Government Wants You To Mine Gold
The laws, fees and inspectors in BC are generally very friendly towards individuals and small operations.

The Ministry knows that you and your buddy working a placer claim aren't likely to add a lot to the wealth of the province, but you may discover a large, rich deposit that does.
---
Notices
Copyright 2011, 2012, 2013, 2014, 2015, 2016, 2017, 2018, 2019, 2020, 2021, 2022, 2023 by Brian Marshall &nbsp &nbsp bmarshal@agt.net
All images on this website are copyrighted by their owners and they may not be downloaded for other than personal use - republication, retransmission, reproduction or other use is prohibited.
Note: This page may contain images from FREEBigPictures.com.
INFORMATION PROVIDED BY THIS WEBSITE IS PROVIDED "AS IS", WITHOUT WARRANTY OF ANY KIND, EXPRESS OR IMPLIED, INCLUDING BUT NOT LIMITED TO THE WARRANTIES OF ACCURACY, MERCHANTABILITY, FITNESS FOR A PARTICULAR PURPOSE AND NON-INFRINGEMENT. USE AT YOUR OWN RISK.
---